Learn and consolidate your knowledge
It's time to prepare for your Mandarin Exam!
Learn effectively with us
The prerequisite for diligent training is a standard pronunciation of Mandarin.
Do not rush to practice repeatedly before you have learned how to pronounce it well, or you will consolidate your mistakes
and will need to spend much time correcting them.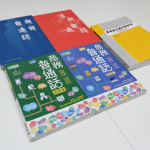 Learn practical Mandarin phonetics,
vocabulary and grammar in a focused
manner to avoid inefficient learning and
detours.
二 : Interactive demonstration and imitation
The huge inertia of the native dialect makes it almost impossible for adults to correct their own pronunciation.
Therefore interactive counselling
by professional teachers can help you learn efficiently.
All skills require diligent training.
''No day without a line''
Interactive Mandarin provides HSK courses  to students who are aiming to take the exam in the future.
The lessons' content will include :
Pinyin system (for beginners only)

Grammar points

Vocabulary and characters

Exam format prep. (1-2 months before exam date)

Reading, writing, listening and speaking exercises
Students can improve their confidence and develop their exam skills with one of our experienced tutors.
We offer exam preparation course for all levels.
(New HSK from 2022 contains 9 levels, last 3 levels to be confirmed)
Elementary Levels
HSK 1 (500 characters)
HSK 2 (1,272 characters)
HSK 3 (2,245 characters)
Intermediate Levels
HSK 4 (3,245 characters)
HSK 5 (4,216 characters)
HSK 6 (5,456 characters)

Advanced Levels (TBC)
Prononciation, Pinyin system, sentences structures, vocabulary
Sample conversations, key words and sentences in reading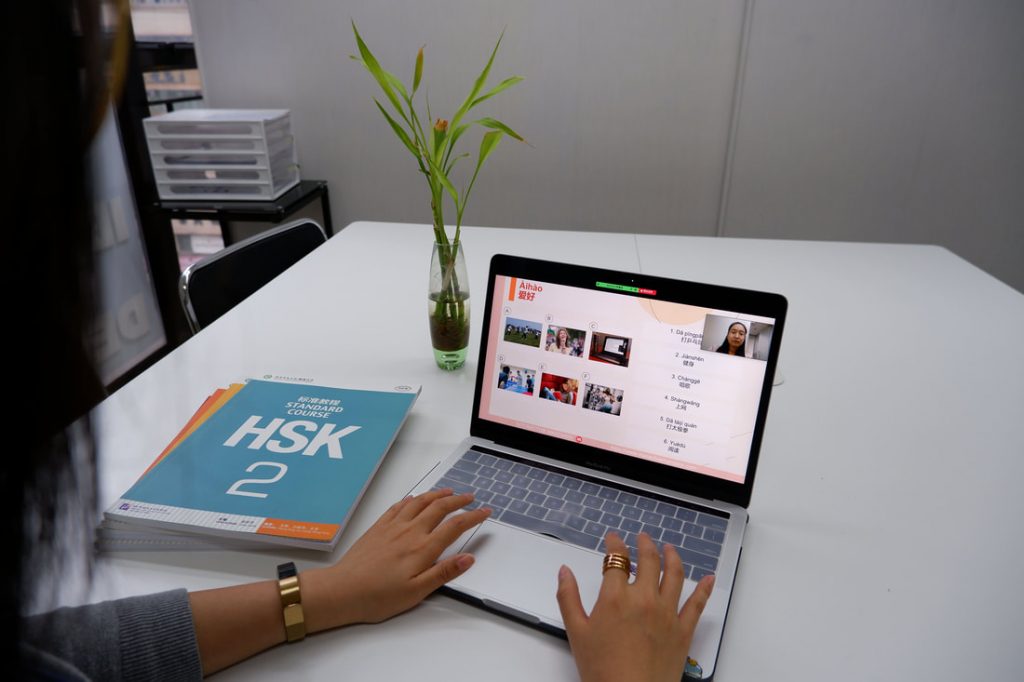 Sentence Structures & Common Mistakes
Questions types analysis, content organisation, time management
New HSK has been adjusted to more realistic knowledge.
A.  Elementary Levels
Overall requirements for learners:
Understand simple texts in Mandarin
Able to communicate during daily conversations with limited vocabulary.
Able to use simple structures
Understand some knowledge of Chinese culture and cross-cultural communication skills
Topics 
HSK 1 : Self-introduction, daily routine, food, transportation, hobbies, etc.
HSK 2 : Basic social life, family life, school life, shopping, dining, personal feelings, etc.
HSK 3 : Travelling, school/work description, entertainment activities, festivals, education, occupations, etc.
B.  Intermediate Levels 
Overall requirements for learners :
Understand Chinese texts with a variety of topics and themes

Start & hold co

versations in Chinese fluently

Able to discuss complicated topics in paragraphs, such as daily life, work, occupation, social and cultural related topics

Know how to use common communication strategies to help

Have good knowledge of Chinese culture and cross-cultural communication skills
Topics 
HSK 4 : community life, health, school life, daily office communication, animals, plants, etc.
HSK 5 : interpersonal relationships, lifestyle, learning methods, environment, society, etc.
HSK 6 : more general life to specific work- and study-related fields, such as business social interaction, corporate affairs, problem and conflict solving, and culture comparisons.
C. Advanced Levels (to refer to Business Mandarin)
We offer 1 hour trial lesson (offline & online)
Interactive Mandarin offers one-on-one private lessons, small group lessons (with other students)  and online classes.
​
Students could choose their own time and place of study.
We customize the content and the pace of our courses to help students get the most out of their studies in a short period of time.
Our HSK Course Plan & Materials