Why choose Interactive Mandarin ?
3 reasons to learn with us
- :Interactive learning atmosphere
We have developed a variety of Mandarin courses to suit all levels, needs, and objectives. We will help you to achieve top results in Business Mandarin, vocabulary expansion or exam revisions...
二 : Tailor made Mandarin classes
Our main focus is on developing students' overall competence and making Mandarin learning effective, practical and fun.
三 : Experienced and professional tutors
Our native Mandarin tutors have great teaching experience and are passionate about students progress.
Our Mandarin courses & services
Business Chinese (Mandarin) is designed for Cantonese or English speakers ​who need to use Mandarin in the meetings, negotiations or presentations.
The exam preparation (Chinese for IGCSE, IB Language A & B and more..) is designed for students who are going to take a Chinese (Mandarin) exam which will help them to achieve the best possible results.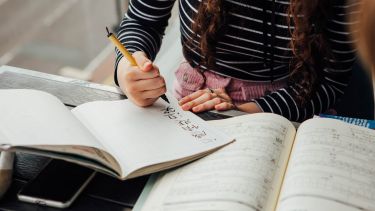 HSK courses are designed for those who would like to learn Chinese and who might take the proficiency test in the future (Beginner to Advanced).
Lessons are customised to prepare for the HSK exam.
Private lessons are designed for those who would like to have tailor made content. Lessons are customised course materials to meet personal and professional needs.
People can learn Mandarin from anywhere in the world. ​Students can read, write, and do interactive activities, such as matching exercises and role play during live online Chinese lesson.
I have been a student at Interactive Mandarin for 2.5 years in both group and private classes.
Over the last year, my tutor has been amazing at preparing me for HSK 3 exams which I was able to pass the first time round.
-Chris, B.
The course for beginner was structured in a good way that allowed the interactive activities in-class.
The teaching format is very useful and relevant and can be tailor-made. ​
-Peter, R.
I've taken other Mandarin classes and this one was by far the most helpful and most practical.
My speaking improved drastically over the last months.
-Julian, L.
I've been here for a year and everything has been great so far. Everyone is very kind and ready to help you if you need.
My teacher has helped me a lot. She is always ready to reply in detail to every question.
-Sofia, A.